Want to show off your cat kid? Follow Naturally Fresh on Instagram!
Post, share, tag, and learn all in one place.
At Naturally Fresh, we're big fans of celebrating cat kids in any way we can. It's why we make a walnut shell cat litter that sparks your cat's wiring to bury his business in nature. It's also why we launched our new Instagram page.
Here, we share pictures of real cat kids doing cat-kid things like snuggling with their human siblings, posing for the camera with their pet parents, and showing off their latest outfits. Want to learn how to make healthy treats for your cat kid? We share recipes! Need some Monday Motivation you can relay to your cat kid when you both need it? We share that wisdom too.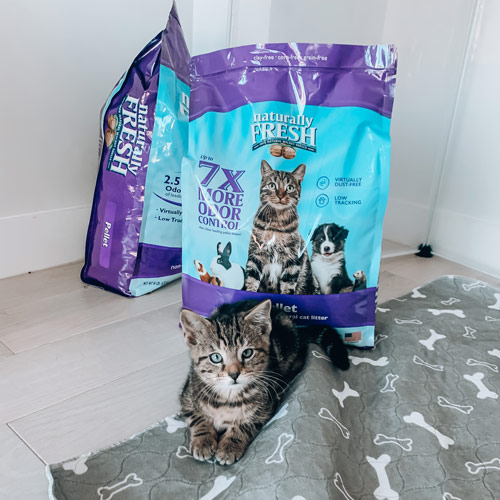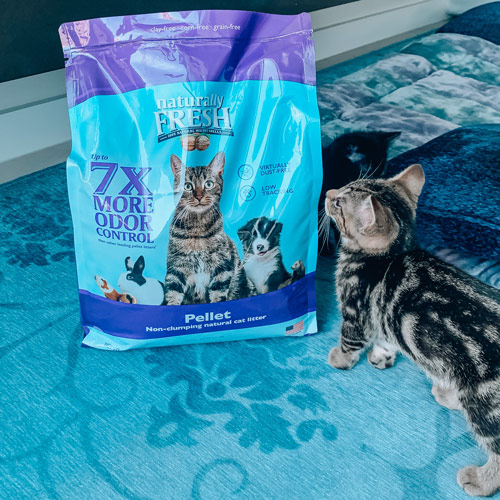 And we want you to get in on the sharing! Just use the hashtag #NaturallyFreshCatKid when posting pictures of your wild child on Instagram. We can't wait to welcome your interspecies family to our online community. See you soon!
---
More Stuff You'll Love
Dealing with Dust? Meet the Best Low Dust Cat Litter.
Unless your cat kids have taught themselves to use the toilet, cat litter is a necessity. And while it has multiple conveniences, it also has a couple of drawbacks, particularly if it's a dusty cat litter. If you're wondering how to control cat litter dust or are looking for a low dust cat litter, read on to learn why Naturally Fresh makes the best cat litter for dust control.
To Flush or Not to Flush?
Whether you have one cat kid or a house full of them, you know that even the most fastidious one isn't thinking of how to dispose of used cat litter. As a pet parent, you're the one cleaning up. But after you scoop, do you store litter in a plastic bag before taking it to the dumpster? Can you flush