Want to show off your cat kid? Follow Naturally Fresh on Instagram!
Post, share, tag, and learn all in one place.
At Naturally Fresh, we're big fans of celebrating cat kids in any way we can. It's why we make a walnut shell cat litter that sparks your cat's wiring to bury his business in nature. It's also why we launched our new Instagram page.
Here, we share pictures of real cat kids doing cat-kid things like snuggling with their human siblings, posing for the camera with their pet parents, and showing off their latest outfits. Want to learn how to make healthy treats for your cat kid? We share recipes! Need some Monday Motivation you can relay to your cat kid when you both need it? We share that wisdom too.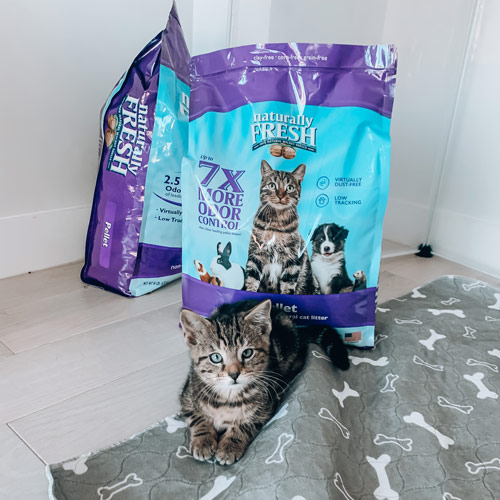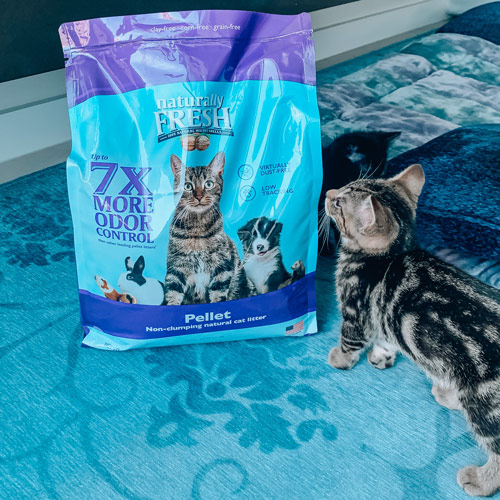 And we want you to get in on the sharing! Just use the hashtag #NaturallyFreshCatKid when posting pictures of your wild child on Instagram. We can't wait to welcome your interspecies family to our online community. See you soon!
---
More Stuff You'll Love
How to Find the Best Eco-Friendly Cat Litter for Your Cat Kid
You want the best things for your cat kid: healthy food, non-toxic toys, environmentally-friendly cat litter. But with all the choices out there, how can you be sure you're getting the best natural cat litter for them? Read on to discover the difference between Naturally Fresh and the competition.
Naturally Fresh: The Best Cat Litter for Odor Control
When it comes to litter box odor control, walnut shells don't usually spring to mind. Naturally Fresh is changing that. If you've ever wondered how to neutralize ammonia in cat litter the fresh and natural way, look no further than our eco-friendly formulas.
Tips to Keep Your Cat Kid Safe, Smart, and Healthy
You love your cat like they're your kid. Your part-feral, lion-like kid that snuggles with you and also zig-zags around the kitchen at 3 a.m. No matter what, you want what's best for them. Read on to learn how to keep your wild child safe from the elements, boost their brain power, and help them stay healthy for a long, long time.